Freedom from Hunger
If there is something that Yad Ezrah is known for, it is the unwavering commitment to follow in the footsteps of the holy Rav Asher's burning desire to alleviate the suffering of poor families throughout Israel.  It was his life's mission and he was certainly a pioneer in, what is today, a cornerstone of chesed throughout Israel.
Close to half a million families in Israel today live in a dire financial state, including hundreds of thousands of hungry children.   These families do not cry over spilled milk.  They cry because they cannot afford milk.  In many cases, the only thing in their refrigerator is the light bulb.  Because of that, for over 65 years, Yad Ezrah works tirelessly to collect, prepare and deliver large and abundant food packages to thousands of poor families across Israel each and every week.
With the wonderful Yom Tov of Pesach on the horizon, these families will look to Yad Ezrah, as they do every year, to provide food and provisions for the entire holiday.  These are families that we know personally – families that struggle to earn a living but don't succeed in reaching their financial needs each month because of physical or emotional problems within the family that must be addressed, making the burden so much more dire.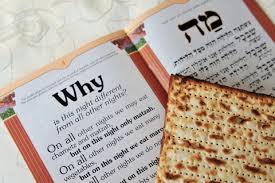 Yad Ezrah works tirelessly in preparation for the Pesach food distribution to ease the burden and remove the hunger pains of these hungry souls through its delivery of nourishing and abundant food parcels.  Sixty tons of fruits, vegetables, basic staples, including matzah, chicken, and wine, are loaded onto Yad Ezrah's delivery trucks at the main distribution centers in Jerusalem and Bnei Brak and are then delivered to thirteen distribution sites all over Israel, including the city of Sderot and the relocation site of the Gush Katif evacuees.  This is an operation that involves dozens of volunteers and practical coordination, with a system dedicated to getting the job done discreetly and honorably.
The operation grows drastically in cost and manpower every year as more families look to us for assistance.  The impossible becomes a reality and the worries of thousands evaporate as bare cupboards and refrigerators fill up in anticipation of a satisfying Yom Tov.  The staff does not get paid and there are no standing ovations.  It is done efficiently and successfully.
Please join us in this great mitzvah, at a time when we celebrate freedom from slavery.   Let us together unshackle the bonds of financial slavery for thousands who simply yearn to enjoy Pesach with their families in good spirits and full stomachs.  May we merit to enjoy the Sederim and the entire holiday of Pesach with those we love, in good health and happiness, and with the knowledge that we made that same enjoyment possible for our poor and needy brothers and sisters in Israel.
---
The Precious Afikomen
My Dear Friend…
The Pesach holiday, and the Seder, in particular, are the most difficult times for a widow and her orphaned children.  The absence of a parent disrupts the family's natural course of growth, security, and happiness.   While we at Yad Ezrah were busy every year with the big operation of Pesach food delivery for the needy families of Israel, we came across situations of people where food and even a warm smile could not approach the essence of their deep pain.   As the number of such families grew, we reached a decision to provide the most natural answer for them – a special Pesach hospitality.
When the founder of Yad Ezrah, the tzaddik Rav Asher Freund, asked me and blessed me to dedicate my life and time to help the Yad Ezrah chesed organization, I knew that I had a great zchut and responsibility…but I did not know how great it was until I became a shaliach to help the widows and orphans project.  I am so grateful that Rav Asher's grandson, Rav Aron Wasserman, joined me some years ago to work together on these great undertakings.  When I witnessed the life-changing turning point from before Pesach, where there was darkness and loneliness in the hearts of these families, and how their faces changed to simcha and hope, despite their sorrow, I knew that we were doing something that was desperately needed.  For the last ten years, Yad Ezrah's team of volunteers has been blessed with the unique opportunity to provide relief to these mothers and children by hosting a Pesach retreat for them.  But this cannot be done without YOU!
Most of these mothers experience economic difficulties on top of their sorrow, and this event provides a physical and spiritual lifeline for them and their children.  This retreat also gives the children and the parent the ability and opportunity to make new friends who strengthen and encourage each other throughout the year.  It has even inspired some to move forward with their lives and remarry.  The after-effects of this week-long experience is a turning point in their lives…one that will last for the entire year to exhilarate and invigorate their self-esteem and confidence.
The program will be held at Ulpanat Bnei Akiva High School at Kfar Pines, located in the center of the country, between Haifa and Tel Aviv.  There, the entire campus will be rented to provide comfortable and adequate accommodations.  Due to the growing demand, our goal this year is to increase our capacity from last year and to invite 500 carefully screened widows and orphans (approximately 75 families) from diverse backgrounds, for a rehabilitating and relaxing Pesach, allowing them the opportunity to wipe away the bitterness of reality for 8 days.  We also alter the unfortunate situation to provide the widow with the privilege to be a "ben chorin" – free from the slavery of her anguish – by giving her the ability to invite her close relatives to sit around her at the Seder.
During these 8 days, our guests are treated like family.  To begin with, each family is provided with door to door service by a comfortable coach bus.  Each family enjoys its own private Seder in a lovely dining hall.  The meals are abundant and delicious, with a specific master chef and pastry chef at our disposal.  There are 50 volunteers who give maximum attention to each family member and strive to make their stay as enjoyable as possible.  During the 8 days, the guests are treated to performances by professional musicians, singers, magicians, an amazing petting zoo, acrobats, jugglers, arts and crafts, as well as professional and sensitive speakers who connect with the children and relate to their concerns with love and warmth, in order to alleviate their pain and answer their questions when needed. 
It is amazing to witness, over the last ten years, the tremendous impact, self-confidence and esteem this program has had upon these young adults, who now return as counselors to give their love and encouragement to others.  It makes the immense effort, extensive planning and financial expense well worth it.
Our need is to raise $550,000 which will just cover the overall cost of the project.  This price of about $1000 per person for a complete Pesach get-away is in itself a miracle and one that, without your help, would not happen.
Please join us in this undertaking and provide an "afikomen" for hundreds of orphans and their mothers this Pesach 5780.   May Hashem fulfill all of your requests and tefilot and may you be zoche to continue to be a "giver" with much health, bracha, nachat and simcha.
Chag Sameach.  Much love and appreciation…
Heshy Weissman       Yeshayahu Borenstein       Zvi Waldman        Aron Wasserman